What is the difference between Pilates and Yoga? Most of us have heard of these, but very few people actually know the difference between these types of exercises.
They are both very popular worldwide. Some exercises are used in both Yoga and Pilates, which only makes the whole thing more complicated, and most people cannot tell the difference between them. We will tell you more about each of these exercises.
What is Yoga and its benefits:

Yoga is a very old technique of relaxation. It is related to both the physical condition and mental state of a person. It is very popular in getting rid of stress and other problems caused by our stressful and busy way of life.
Yoga will help you find your inner-self and live in peace with yourself and with the whole world. This requires practice, but the results are great.
Yoga originally came from Eastern countries. To be precise, Yoga came from India. From the very beginning, Yoga has been a meditative exercise. The purpose of such exercises was to strengthen one's mind and his/her body as well.
In fact, the idea that physical and mental states are dependent on each other is one of the most important concepts in Yoga. If your mind is strong, you will control your body much easier.
On the other hand, physical exercises (special positions used in Yoga) will not only strengthen the body, but they will also strengthen the power of your will. You will learn how to concentrate and stay focused.
Yoga is more related to the flexibility of your body. Pilates is more related to strength.
Types of Yoga:
Benefits of Yoga:
Interesting Facts about Yoga: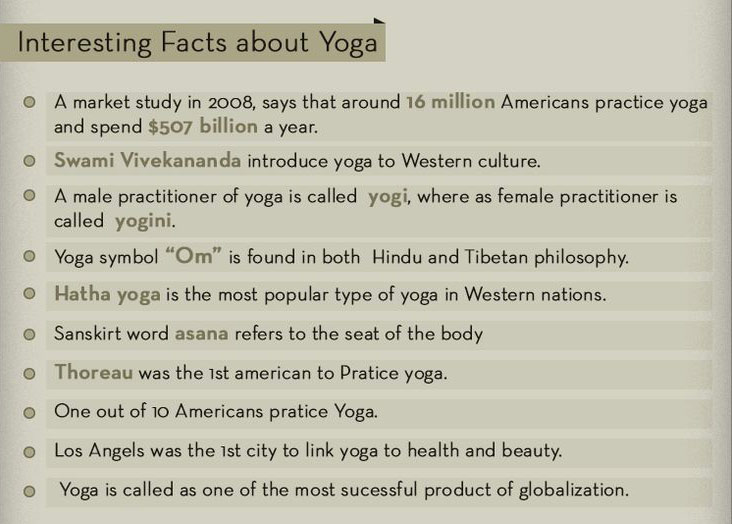 How Pilates is different from Yoga:

Pilates came from the western world. It was created by J. Pilates from Germany.
Pilates is more concentrated on the physical aspect of exercising. Breathing is important here, just like in Yoga, but the exercises used in Pilates are more dynamic, compared to those in Yoga. Pilates is more focused on the body. Yoga is more focused on your mind.
Pilates include several components of Yoga. Mr. Pilates practised Yoga, so it is natural that Pilates has some similarities.
Types of Pilates: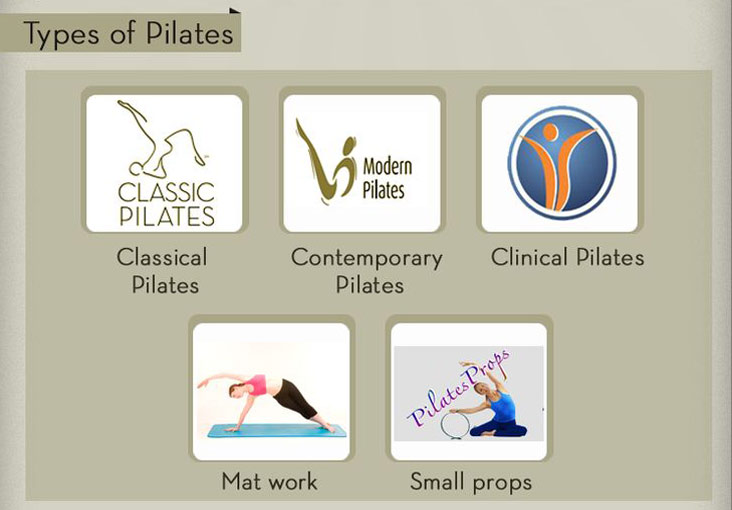 Benefits of Pilates: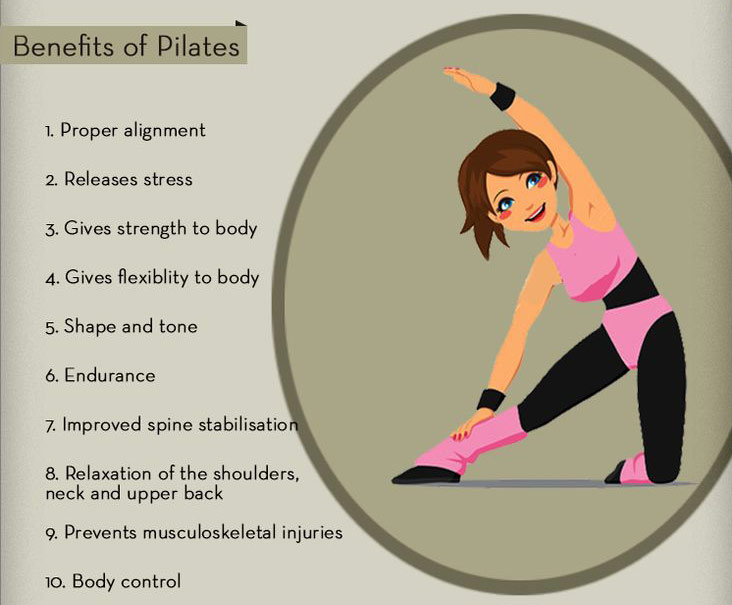 Interesting Facts about Pilates: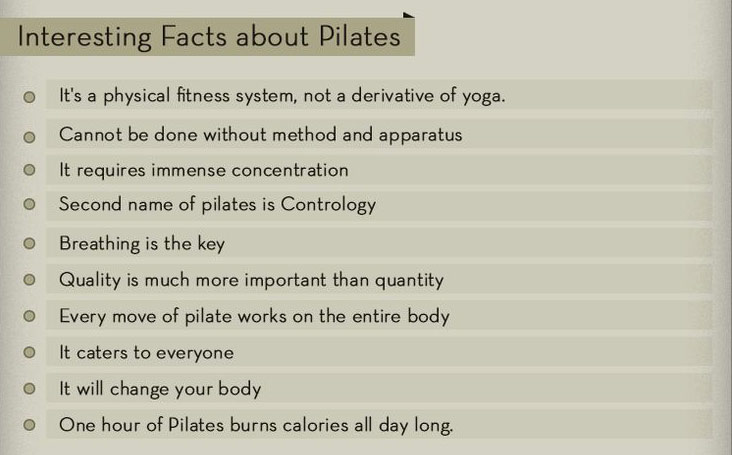 ---
Yoga is more than just an exercise. It is a lifestyle. It is always combined with the right diet, healthy habits, medication and relaxation. Yoga will teach you some very useful things, like to be strong, focused, and free of anger, vanity, desire and greed.
That is exactly why Yoga is so popular today, even in western countries. The western world has probably become too tired of business, greed, rush and competition.